Site Location Process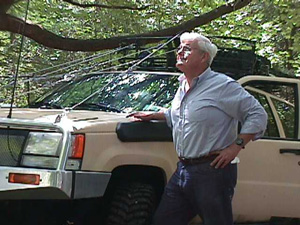 The quality of Van Liew's development programs is directly related to the quality of the parcels of land those developments are built upon. In the main, due to Van Liew's demand for exceptionally beautiful, quasi remote, accessible, secure, off the grid in most cases, parcels of land featuring exquisite topography, and exceptional examples of nature, such parcels of land are not actively on the market, therefore requiring that Van Liew canvass certain geographic regions in the United States to locate them.
Van Liew will target privately owned parcels of land in those qualifying regions of the United States, some located within the boundaries of national forests or BLM land, that potentially meet Van Liew's stringent scenic and topographical requirements. Such searches must be made on the ground, and personally by Jeff.
To that end Van Liew effectuates those searches initially with satellite imagery and helicopter and/or drone verification, then in Van Liew's self-contained off road deep penetration vehicle. That vehicle is equipped with state of the art computer satellite connectivity capabilities. Such equipment enables Van Liew to access multiple real estate, topographical, aerial, and governmental data bases to assist in the land search process.
Once a qualified parcel of land is located Van Liew locates the owner and negotiates directly with that owner to purchase that specific parcel of land. Only after a contract has been entered into containing the appropriate contingencies will those parcels be considered for one of Van Liew's development programs.